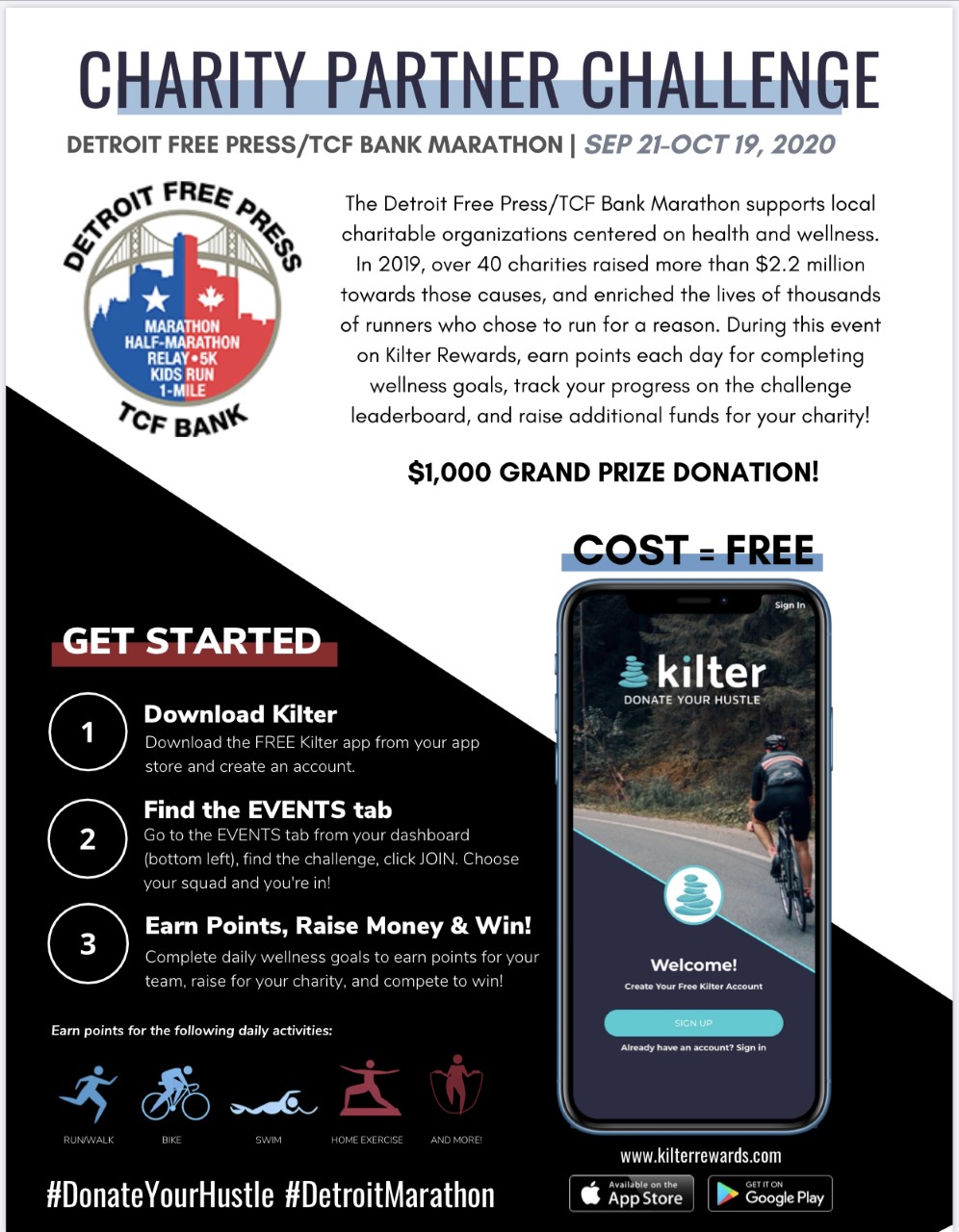 Since the Detroit Free Press / TCF Bank Marathon has gone virtual the marathon planning team has come up with some great unique ways to keep us all connected through everyone's training! From September 21st through October 19th you can log all of your training miles via the Kilter Rewards app and earn points on their leaderboard to make the Kirk Gibson Foundation for Parkinson's the #1 team! The winning team gets a $1,000 grand prize donation.
We have a great team so far with some of our charity runners and their friends & families that are keeping up their activity in support as well! That's right – you don't have to be registered for the race to participate in this fun challenge. There are also individual prizes as well.
You can sign up and get more details here: https://www.kilterrewards.com/events/detroit-free-press-tcf-bank-marathon-charity-partner-challenge
This event is free to participate – make sure you choose the Kirk Gibson Foundation for Parkinson's when you join the Detroit Marathon challenge!