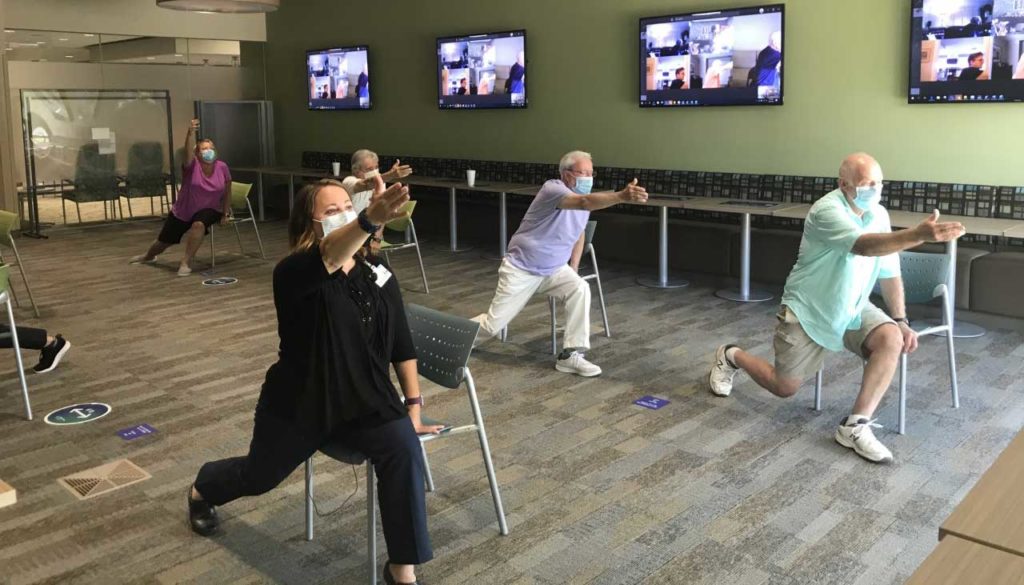 UPDATE | EVERYBODY VS PARKINSON'S (EVSP) IN GRAND RAPIDS, MI
The Kirk Gibson Foundation for Parkinson's is proud to support these weekly sessions at Spectrum Health. The EvsP groups have been meeting weekly since 2018, helping LSVT BIG and LOUD patients continue the gains they have made and helping to maintain accountability among participants. The camaraderie is very important for those who participate, as they support each other in this work.
Having a virtual option has been very well-received, and the participants have adjusted wonderfully to the technology. We are all enjoying being "together" again!
Spectrum Health wishes to express our deep appreciation for the Kirk Gibson Foundation for Parkinson's and all those who have generously supported this important program. Philanthropy has made these classes possible and in doing so, offered the Parkinson's community the additional support of others who are walking this same journey. We are looking forward to being able to continue increasing the availability of these classes in the future.
Kerri Vryhof, MDiv., OTR
Occupational Therapist
Spectrum Health
Lea Norbotten, MA, CCC-SLP
Speech-Language Pathologist
Spectrum Health