Over the weekend of October 16-18th, thousands of runners participated in the Detroit Free Press/TCF Bank Virtual Marathon. While our first year as a charity partner for the event didn't go quite as expected, we are proud to announce that our Team 23 runners raised over $6,000 in the fight against Parkinson's Disease!
We are so proud of Debra Gleeson and Jamen Spitzer!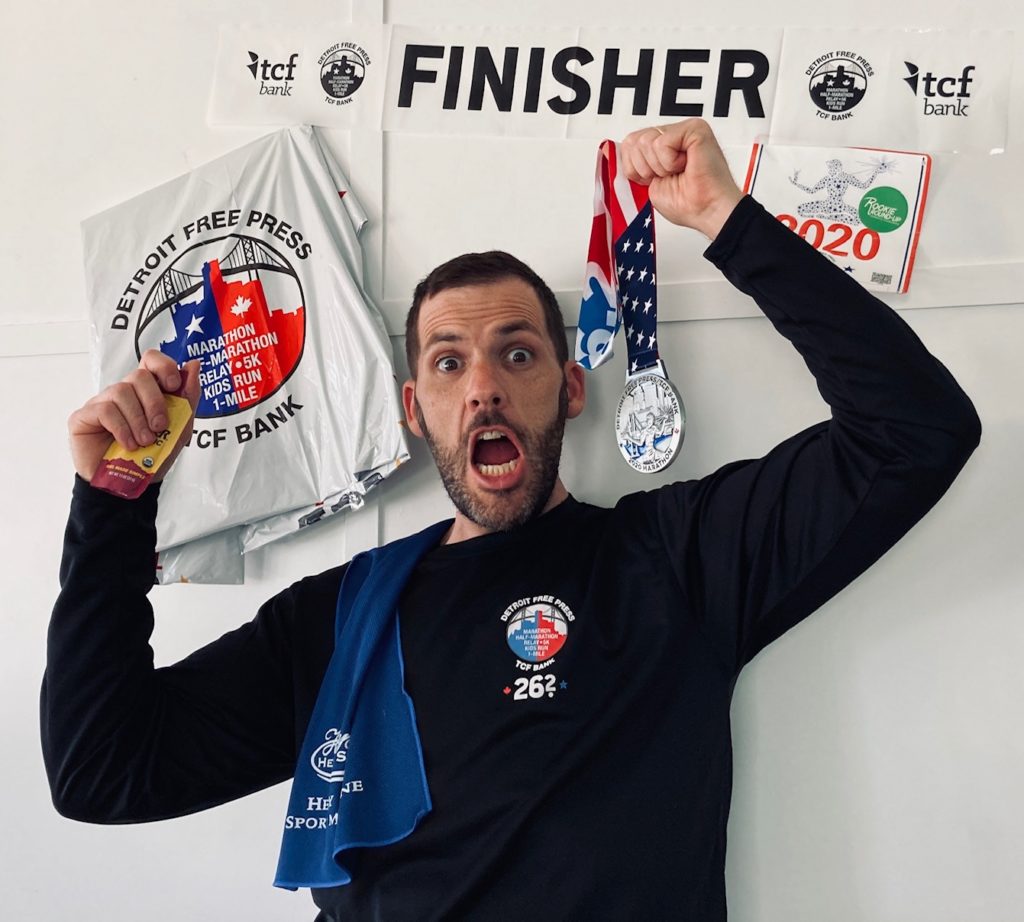 Debra is a new runner and completed the Temptation challenge – a 5K + 1 Mile race and even beat her goal time. She had an original fundraising goal of $1,500 and raised over $2,000! She was supported in her run by her daughter Haley, and ran in honor of her husband Tim is who is battling Parkinson's Disease.
Jamen is a Michigan native who now lives in Los Angeles. He ran his first ever full marathon – 26. 2 miles along the California coast. Jamen ran in support of his father Ben who is fighting Parkinson's Disease. Jamen has been documenting his training and is working on a film that chronicles his journey as a runner and his relationship with his father. Jamen beat his original fundraising goal of $2,300 and raised over $3,000!
Team 23 also participated in the Detroit Marathon Charity Partner Challenge via the Kilter Rewards app. With 39 participants our team came in second place and raised an additional $700 dollars to fight Parkinson's. Stay tuned for future challenges with Team 23 on Kilter Rewards – all you have to do to support the fight against Parkinson's is lace up those sneakers and start moving!
We hope you'll join us in 2021 for race weekend.